Elegant...
Classic yet distinctive
Meaningful...
Engaging the power of symbol, Charity collections
Unique
Collected worldly treasures reimagined
Exotic
Preserving history, creatively recycling
Powerful...
Carrying the spirit of times gone by
Fun and Fabulous
Casual, flirty pieces to brighten your shine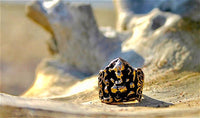 The beauty of timeless jewelry...
"When we exerience the beautiful, there is a sense of homecoming...for it meets the needs of our soul."                 John O'Donohue
Come home to yourself, with the expressive beauty of Mikelle Design Jewelry.
explore
"The world will be saved by the Western woman" Dalai Lama
"and she will probably be wearing jewelry"  Mikelle Design